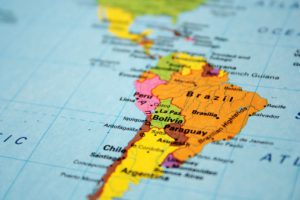 This past weekend was the dedication of the Justo Gonzalez Center at Asbury Theological Seminary (Orlando). For those who may not know, Justo Gonzalez is the author of the multi-volume, A Story of Christianity, the premier survey of church history from a Latin American author. I read his church history volumes first in 1981, thirty years ago, as a young student at Gordon-Conwell Theological Seminary. I studied church history under Dr. Nigel Kerr who was not only a wonderful scholar, but a missionary from Latin America who first opened my eyes to the amazing vibrancy of the Latin American church. These were the days when Gestavo Gutierrez published his landmark book, A Theology of Liberation (still in print today!). The mainstream evangelical world in N. America didn't like it, mostly because it exposed how much we had domesticated the gospel in North America. Of course, looking back, liberation theologians had to learn the lesson that liberation and justice themes are better built on Biblical than Marxist grounds. Nevertheless, I learned to see the Bible differently – and church history differently because of Gonzalez and Gutierrez.
Nigel Kerr at Gordon-Conwell told us not to write the Latin Americans off, but to listen carefully to them. He said, "Just wait, because in thirty years they are going to be the leaders of the next generation of the church." I never forgot that. It is now thirty years later, and the Latin American voice is rising – 50 million in the USA alone, not to mention the explosion of Pentecostal Christianity in Latin America, finally breaking the shackles of Christendom. It was in Nigel Kerr's class that I first read Gonzalez' church history volumes. Gonzalez, born in Cuba, was the youngest graduate to earn a PhD from Yale University and has over the decades been one of the most potent voices encouraging the development of Latino scholarship and helping Latinos to find their theological and ecclesiological voices. This would include Asbury's own church historian, Zaida Perez, who serves on the Orlando campus and is the dean of our School of Urban Ministries.
Asbury worked hard to bring Justo Gonzalez into a relationship with Asbury, provide a research center and, in general, create a bridge between Asbury and the Hispanic world. This past week Dr. Gonzalez came to Asbury and hosted over a hundred Christian leaders from all over the world. At the ribbon cutting and conference we celebrated this new partnership. Major figures in the Western academy were there such as Dan Aleshire, President of the Association of Theological Schools and Michael Gilligan, President of the Luce Foundation, as well as major Hispanic leaders such as Elizabeth Conde-Frazier, Jesse Miranda, Stan Perea, Alvin Padilla, as well as, of course, Justo Gonzalez himself. Delegates from our sister seminaries arrived as well as leaders with decades of experience serving in Latin America such as Chuck Van Engen from Fuller Seminary and Leeland Eliason from Bethel. I could go on, but it was a major step forward for Asbury Seminary. From across the nation many eyes turned to Asbury Seminary and they are seeing that we are stepping up to the plate saying, yes, we know that there are 50 million Hispanics in the United States. Yes, we know that they are the fastest growing demographic in N. America. Yes, we know that they are leading some of the most rapidly growing congregations and communities in America. Yes, we are here to serve, to partner and to explore together how we can best equip, train and learn from this dynamic sector of the Church.
Thirty years ago Nigel Kerr told me to keep my eyes open and my ears attentive to what God was doing among Hispanic believers. Now, we all see what he saw. Thanks be to God!
Timothy C. Tennent 2011